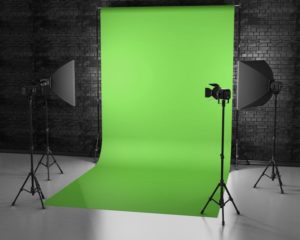 Using green screen, or chroma key technology, is beneficial for your business in many ways. Using a green screen allows the videographer to layer any background with the subject being filmed. The subject is filmed against a green background, which is replaced in post-production by a digital background.
---
1. Professional Backgrounds
With a digital background set up, anyone can have a clean, professional looking background for his or her videos.
In the competitive world of video marketing and content creating, it is even more important than ever to make sure that your video stands out among other videos. 
---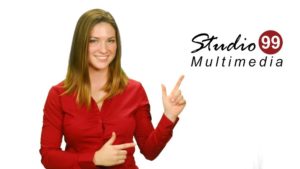 2. Branding
Green screen videos also provide a great opportunity to brand the piece with a company's identity. You can add textures, colors, and other branding elements to the background to make the video standout. Not only does this make the video look clean and professional, but also it delivers constant advertising to the viewer.
---
3. Control of environment
Recording in a studio instead of on-location ensures that the shoot will not be delayed for reasons beyond the videographers control, such as weather conditions, availability of certain locations, etc. Shooting all your videos against a green screen makes it easier to revisit projects in the future, and update any changes that might have taken place with company. You can shoot new interviews in the future and easily incorporate them in the existing video.
---
4. The use of any Location
You can transport your subject from the London Opera House to the beaches of Hawaii with just a few clicks of a mouse. It cuts down the cost on flying, renting locations. The possibilities are endless.
---
5. Its Affordable
Because video editing software has improved over the years and green screen keying has become increasingly popular and much more affordable. You can find green screen cloth and stands for affordable prices online. The use of multiple locations, renting out space and other various resources can increase the budget of the production. Sticking with a green screen can cut the production budget cost down.

Now that you know the benefits a green screen provides for your business, contact Studio99 Multimedia for all of your video production needs.
Studio99 Multimedia
509-654-7041
Studio99@charter.net