Since this is the maiden voyage of our newsletter, I want to offer a retrospective on 2016 at Studio 99 Multimedia. During 2016, there have been a lot of changes. The most important is the addition of two very talented people to our staff:

Jessica Blair
joined us in January of 2016 and is in charge of our Web Development program. She studied Web Design and Development at BYU-Idaho and has a unique ability to combine creativity with technical savvy. She is an innovator and a problem solver and has earned the trust and confidence of our best clients since her arrival on the scene.

Israel Medrano
is the head of our video production department. Since he came aboard last spring, he has proven his ability at camera work, editing, and digital story telling in multiple formats. He is a graduate of the Art Institute of Seattle and has a real flair for creative production and logistics.
Both Jessica and Israel are very valuable assets to our clients and allow us to provide top quality products and service.
Read our other articles from the November 2016 Newsletter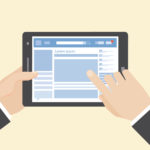 Many people know the benefits of using Facebook to promote their business. However the logistics of actually doing so can get confusing for many individuals. Specifically, we have seen many businesses misunderstand the difference in uses of a profile page and a business page…
READ MORE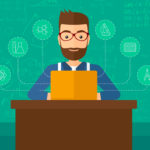 In 2016 we added the production and deployment of online training to our list of services. This is an exciting field and offers many opportunities for the creative uses of multimedia in delivering knowledge. We completed 2 large training projects in 2016 for World Class clients using this technology…
READ MORE